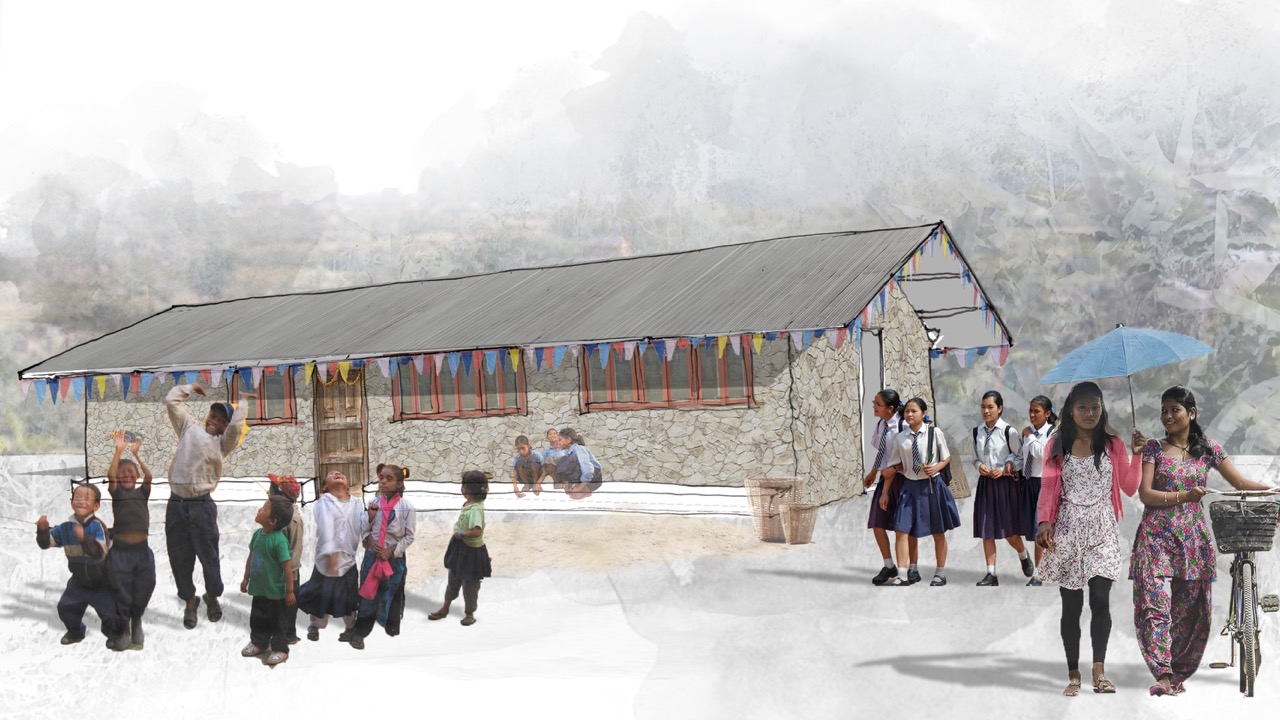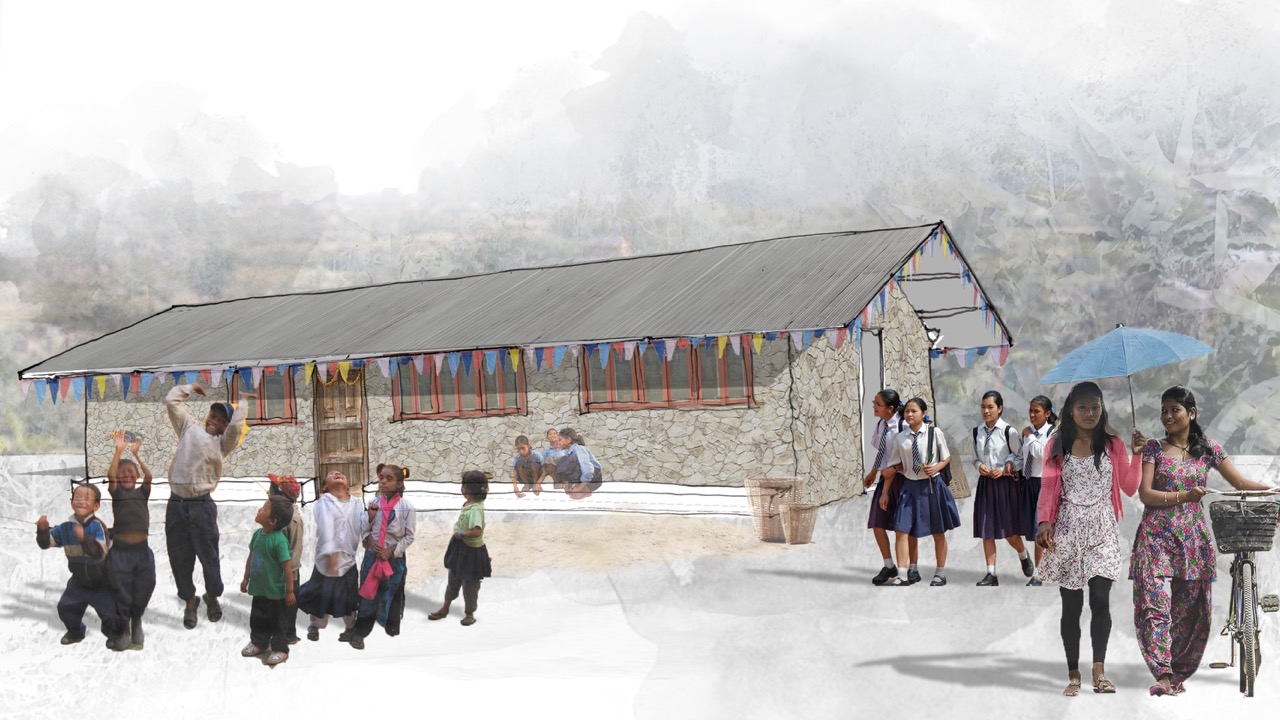 Our largest Portal Prefab was designed to have enough space to serve a village or community in a variety of ways. The 12 meter by 5 meter structure can be used as a medical clinic, a school, a community center, a large office, or as a guest house.
Price: Please Contact Us
Downloads:
The four bay structure can be Modified with the following:
Front porch
Providing shade during the hot seasons and cover during the rainy season, a porch will add extra space for families to work, to gather, and to rest. By moving the cooking area to the porch, a family will have the ventilation they need to avoid the dangers of smoke inhalation.
Side door
Create extra accessibility and privacy with the addition of a side door. Equip bedrooms, guest rooms, and classrooms with their own separate and private entrances. Side doors provide ultimate customizability to a Prefab enabling it to be used for an endless number of purposes.
Interior wall
An interior wall creates separate rooms and additional privacy within a Prefab. It enables the structure to be configured to suit a wide variety of uses. Add an interior wall to separate classrooms, to create a private guest room, or to accommodate multiple families in one structure.
Interior wall with door
Give privacy without compromising accessibility. This interior wall separates the Prefab into separate rooms which are accessible by an interior door. This would be the ideal setup to create a private bedroom, a separate family space, or an interior kitchen.
Contact us
Want to purchase a Portal Prefab? We handle all sales on a one-to-one basis. Click on the button below to reach out and we will get back to you shortly.
• The strength and flexibility of steel makes it the go to material for earthquake resistance—our steel frame and CGI roof resists collapse in the event of seismic activity.
• Our Prefabs are enclosed by a steel band and are completely encased with chainlink fencing giving the structure Gabian Basket style protection. Should walls fall during an earthquake, walls will fall outward, leaving occupants safe from harm.
• No welding or special equipment are required. The entire structure is bolted together and can be completed in just 1 to 2 days.
• All pieces are easily stackable allowing for ultimate portability. Two complete Prefabs fit in a single Mahindra Mini-Truck.
• Recipients are responsible for finishing the walls, giving them a sense of ownership, responsibility, and customizability.
• Portal Prefabs are designed to be accessible to those who need them most. Our basic units range from NPR 113.000 (for a 1 Bay) to NPR 277.000 (for a 4 Bay) and are inclusive of VAT.
• Overall costs are greatly reduced by salvaging used windows, doors, and walls from the recipients' old homes or buildings.
• Our Prefabs are designed and built entirely in Nepal and are providing employment to local Nepalese men and women.
• All parts, materials, and tools are sourced locally from Nepali distributers, hardware shops, and steel manufacturers.
• By allowing homeowners to build their own walls using traditional building materials, Portal Prefabs maintain the look and feel of culturally appropriate and traditional buildings.
Looking for a different size?